About Knowa Studios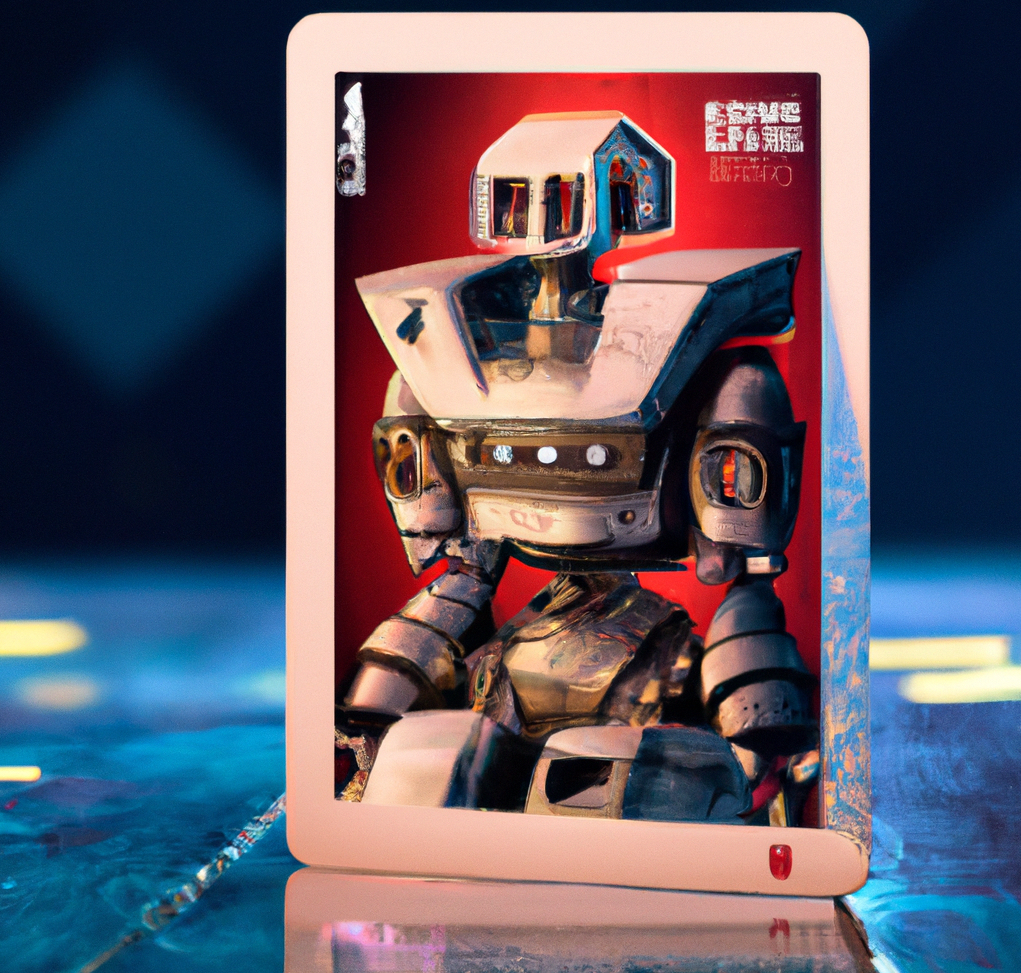 Knowa (pronounced "no wuh") Studios is on a mission to create new kinds of collectibles.
Collecting is satisfying. Collecting scratches an itch. It can be described as "niche hoarding." It may even stimulate our brains to produce endorphins, giving feelings of safety and comfort...possibly. Whatever. It's fun. And it can be a form of wealth creation, as our founders well know. They have seen collectibles values skyrocket over the last 40 years!
We are creating new kinds of collectibles — some that merge the physical and the virtual — others that only exist virtually. All are aimed at helping collectors enjoy new experiences and the satisfaction, the rush, of owning really cool unique things. A Knowa Collectible is your passport into a new age of collecting.
Our Mission
Our mission is to help collectors create wealth through collecting and trading. We pursue this mission through creation of our collectibles. We make collectibles that are real, virtual, or both. Some will have the ability to be cast into the Metaverse as these virtual worlds develop. Our goal is to create new classes of collectibles and to grow a vibrant secondary market for the buying and selling of Knowa Collectibles.
Our History
Knowa was founded by Jon R. Warren in November, 1997. Jon is an internationally-recognized collectibles expert and author of numerous books about collectibles and their values. His subject matter expertise dates from the 1970s. His first book was published in 1985.
Knowa began life as a platform for his market research into the economics of collectibles markets. After years of research, writing, and testing, his firm developed software applications to assist major auction houses in pre-sale estimates of value.
Jon assembled a team of developers and designers to pursue new collectibles ventures in 2021.
As the Internet evolved into so-called Web 3.0, the team saw an opportunity to create new kinds of collectibles, both physical and digital. A burgeoning market for in-game things and digital assets was already forming. We identified a market opportunity after collectors began complaining that the cost of collecting was getting out of reach of the average person. Collectible trading cards were setting new records with some selling in the millions of dollars. With the wealth gap expanding, only the rich could afford the coolest collectibles. We began researching what it would take to create a new kind of collectible that is both affordable, non-counterfeitable, and with provenance recorded permanently in a digital ledger. After reading hundreds of whitepapers and watching countless YouTube videos discussing NFT and the blockchain, we were left unsatisfied. Nothing seemed to offer a solution that was truly different. Non-Fungible Tokens (NFT) of jpegs did not feel right, not sustainable, almost silly.
Our vision for a new era of collecting emerged. We began working on the physical/digital pair and various types of Digital Collectibles including 3D humanoid characters, personai, and simulations in virtual worlds. We developed the blueprint for the three phases of our Collectibles Ecosystem in 2021. Knowa Collectibles are the culmination of our research and hard work. Our collectibles are real, virtual, or both, depending on the asset type and where it falls in our ecosystem.
Our Products
We make collectibles, both real and virtual. Our real objects take the form of collectible trading cards and medals. Our digital collectibles include digital goods such as 3D Models, 2D and 3D Humanoid Avatars, Personai, Short Films, Animations and Simulation Experiences. As NFTs buying and ownership becomes simpler for the average mainstream collector, we will create NFTs as well. We will work to create software applications that make NFTs easier to own and trade.
Our Real Things
Our main physical products are limited edition collectible trading cards. The collectible cards are standard trading card size and are housed in our special tamper-proof polycarb holders. We build anti-counterfeiting into every object from the beginning.
But each buyer receives more than just a card. The card arrives in a deluxe presentation box and includes a certificate of authenticity and owner manual. The owner manual guides the buyer on how to take the Knowa collectible into the digital world and unlock additional opportunities available only online. The action of registering ownership creates your digital certificate of authenticity and generates the first record of ownership in our private ledger. For new collectors, staking your claim also creates a free Knowa Vault account where owners can view their collection and unlock special digital-only versions of other digital collectibles. This Knowa Vault account is your pathway to the three phases of the Knowa Ownership Lifecycle.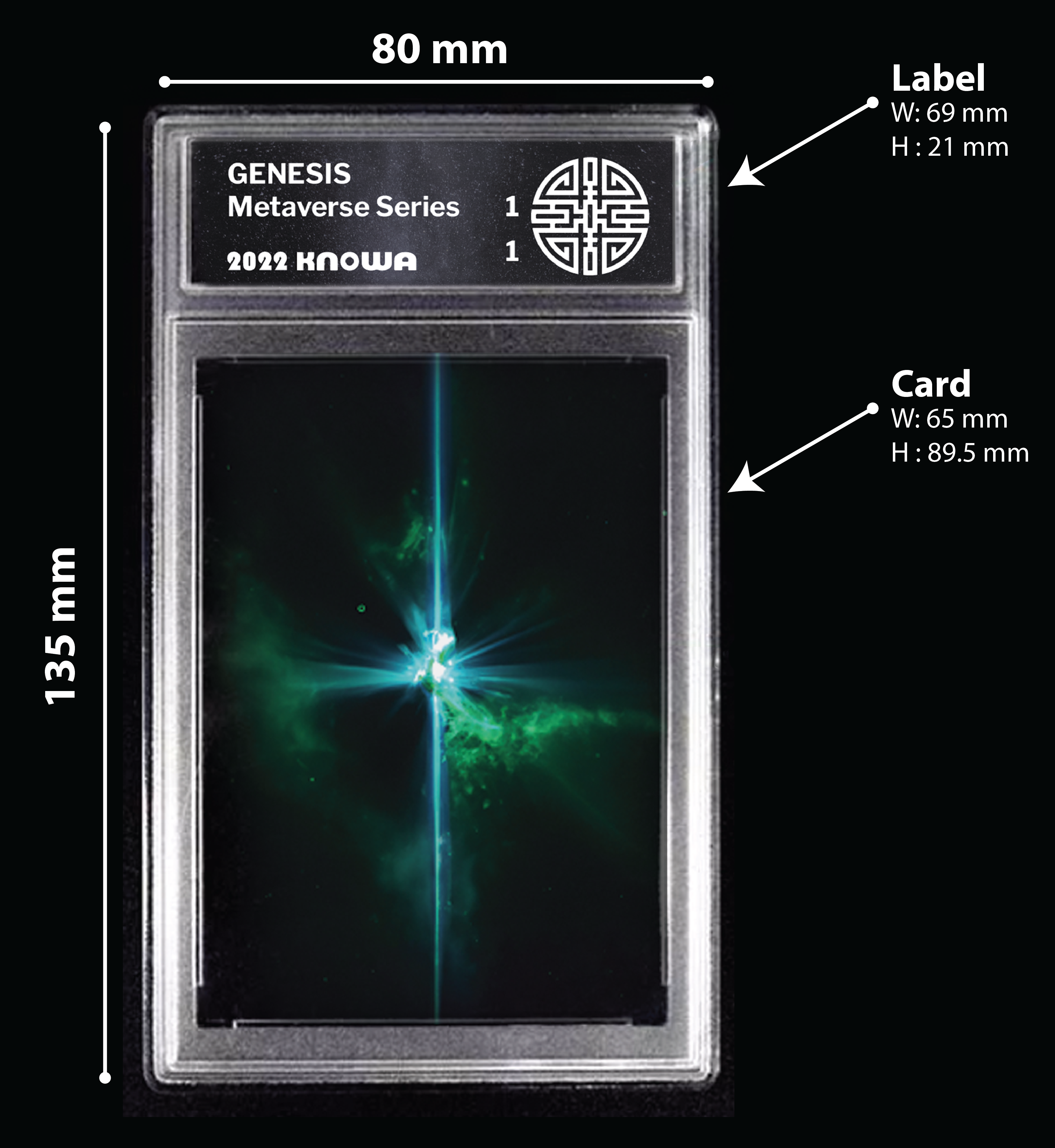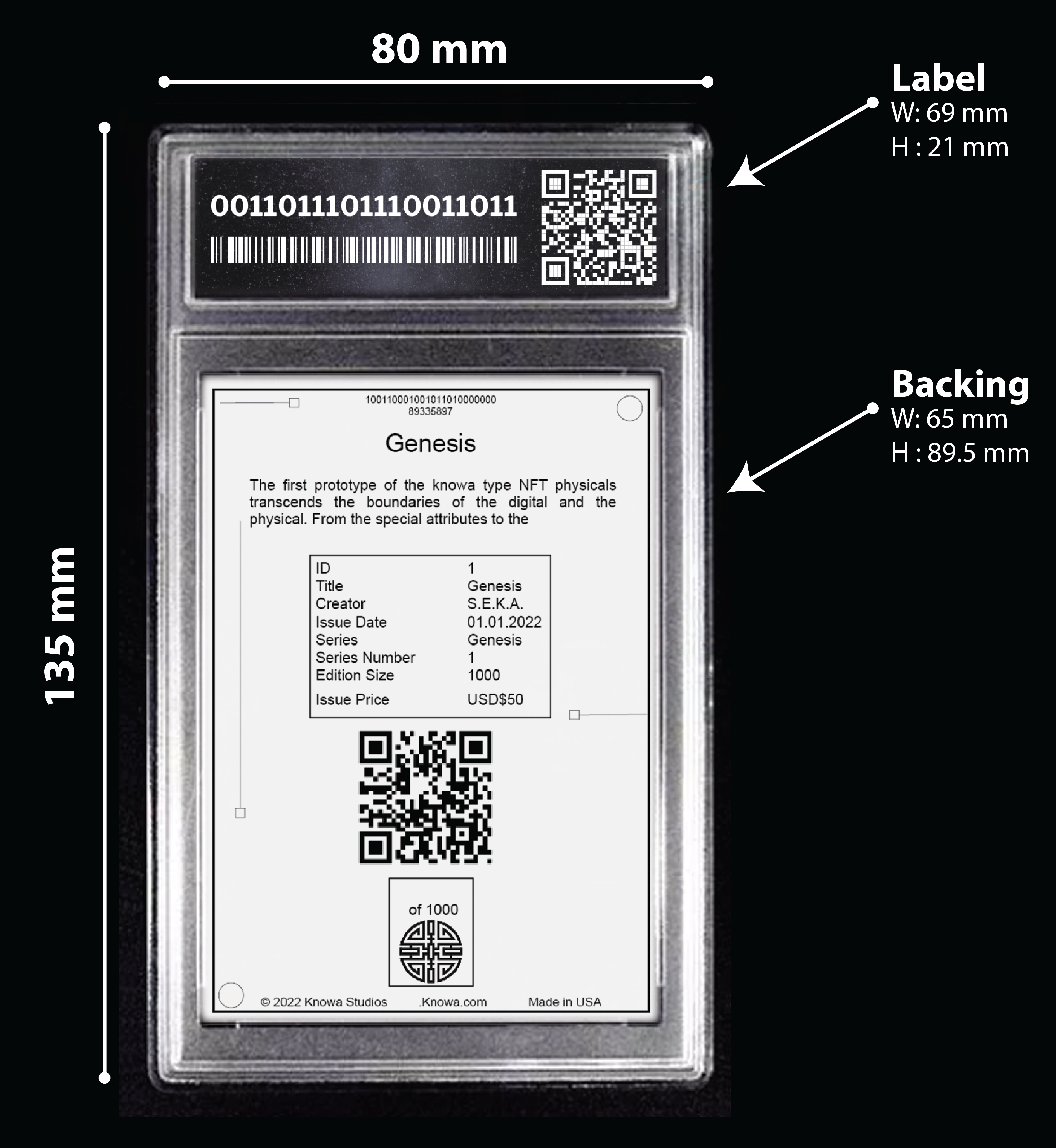 Digital Collectibles
Our digital collectibles include 2D and 3D images and models, 3D avatars and personai, and other digital assets.
Join Us?
Early adopters of Knowa Collectibles have a ground floor opportunity to own this new brand unlike anything on the market today. We expect an active secondary market to develop.
To Be Continued...The story continues on our blog.